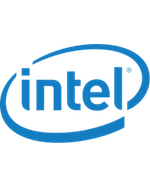 Intel designs and manufactures advanced integrated digital technology platforms, consisting of a microprocessor and chipset, often enhanced by additional hardware, software, and services. Intel platforms deliver a wide range of computing experiences from desktops to servers, tablets, smartphones, and the Internet of Things.
Nexenta and Intel collaborate closely, at the technology engineering level, so you can rest easy knowing that new and future Intel technologies will be validated by Nexenta and will provide the enterprise-class experience you need for your business. Nexenta also partners with Intel-based server hardware companies like Cisco, Dell, Lenovo, and Supermicro, and from partners in networking, SSDs, HDDs, cloud platforms, application infrastructure, and business analytics—along with every other resource type that comprises your IT infrastructure:
Intel® Xeon® E5- and E3-2600 v3 Processor Families
These processor families provide energy efficiency and high performance, together with integrated Intel® Data Direct I/O technology, to help remove bottlenecks, decrease latency, and increase data throughput. Find these processors in a variety of NexentaStor reference architectures and on the Nexenta Hardware Compatibility List.
Intel Xeon E5-2600 v4 Processor Family
The Intel® Xeon® E5-2600 v4 processor family extends the Xeon-class data center storage features of previous generations. It is made using advanced 14 nm manufacturing processes,
and it adds several new features such as increased memory bandwidth, Intel® Resource Director Technology, Intel® QuickAssist Technology, and Intel® QuickData technology. When combined with quality storage software, the Intel Xeon E5-2600 v4 processor family enables data centers to run more efficiently
 and use less power than previous generations while helping enterprises and clouds to tackle today's bigger storage challenges.
Intel® Solid-State Drive Data Center Family
Intel Data Center SSDs over full end-to-end data protection, consistent performance with low latencies, high write endurance, and scalability for growing storage needs. Check out NVMe based SSDs for amazing capabilities today and the coming Intel® Optane® SSDs based on 3D XPoint technology for incredible advances tomorrow.
Intel® Ethernet Converged Network Adapters
Intel's united networking vision is to support all LAN data and storage track on a common Ethernet infrastructure. Improving your network with 10 and 40 GB Intel® Ethernet Converged Network Adapters also improves the performance of network- based object storage solutions like NexentaEdge.
For more questions on the partnership contact sales@nexenta.com